Summer is winding down, the kids are heading back to school, and the Premier Guide to Wine Country, Touring & Tasting, keeps coming up with more great places in wine country to tour, taste, and stay. Used up your vacation days this summer? No worries. You can slip in a quick weekend trip to wine country and return feeling relaxed and ready to drive the carpool!
Discover these 10 Stunning Wineries (all featured in the Summer/Fall issue of Touring & Tasting magazine) each chosen for stunning wine PLUS a stunning: view, location, architecture, or label!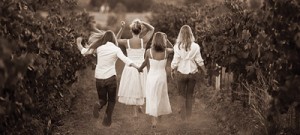 The Four Graces – Dundee, OR
French-born Winemaker Laurent Montalieu has adapted the winemaking practices he learned in France and California to Oregon's Willamette Valley, where he crafts the wines for Four Graces. The winery was founded just ten years ago in the Red Hills of Dundee, where the soils yield rich, complex, and elegant wines. Pinot Noir, Point Gris, and Pinot Blanc are featured: each with vivid aromas that follow through a lingering finish. You'll find the tasting room in a little farm house, just about a mile south of the town of Newberg.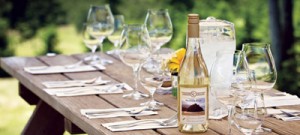 Carlton Cellars – Carlton, OR
Downtown Carlton has become a hotbed for tasting rooms, and Carlton Cellars belongs at the top of your list. The first thing you'll likely notice are the stunning labels. Each wine label pays homage to a picturesque spot along the cool Oregon coast. The winery's first wine, Road's End Oregon Pinot Noir, is the flagship. There are more Pinot Noirs to taste, along with Sauvignon Blanc, Pinot Blanc, and Auxerrois. Carlton Cellars is very green: currently one of a few dozen Low Input Viniculture and Enology (LIVE) certified wineries.
Miraflores – Placerville, CA
Perched on a 254-acre old farmstead estate just south of the town of Placerville, Miraflores is a striking Mediterranean-style winery that crafts quality, old-world artisan-style handcrafted wines. The winery building is stunning with lofty ceilings and a lovely courtyard. The wines are stunning, too: Zinfandel, Barbera, Tempranillo, Viognier, Chardonnay, Cabernet Sauvignon, Mourvèdre, and Meritage. Miraflores hosts many fun events, including a weekend pairing program featuring the culinary skills of a series of amazing chefs. The summer PAIRINGS program runs into October, so check it out now!
Skinner Vineyards & Winery – Fair Play, CA
The non-stop view from Skinner Vineyards & Winery deserves a special toast. So do the wines. This winery dates back to the mid-nineteenth century, when James Skinner, a Scottish immigrant, planted Rhône varieties (including Grenache and Carignane) and started one of California's first commercial wineries. The winery closed in the early 1900s and was reborn 150 years later, thanks to today's Skinner family. The focus remains on Rhônes, including Syrah, Carignane, Grenache Blanc, Viognier, Roussanne and Petite Sirah. Don't miss the flagship, Grenache.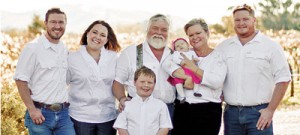 Clarbec Wines – Glen Ellen, CA
The Jenkins family has been a grape farming family since the 1890s. In 2005, they started producing award-winning wines under their own label: Clarbec. The vineyard is located on Sonoma County's historic and beautiful Glen Oaks Ranch, also home to an insectary which helps keep the vines from being invaded by harmful pests. This devotion to sustainable vineyard management can be tasted in the wines, which range from a crisp Pinot Gris to several dark, rich Cabernet Sauvignons. Visit Clarbec for the views and the wonderful wines.
Dutcher Crossing Winery – Healdsburg, CA
If you're looking for a varied portfolio of distinctive small-lot, select vineyard wines; be sure to visit Dutcher Crossing Winery in Sonoma County's Dry Creek Valley. Proprietor Debra Mathy works with Winemaker Kerry Damskey to craft wines that truly express the characteristics of the vineyard where they were born. There's a sensational Chardonnay from the rare Dijon Clone 809 and a spicy Zinfandel to discover, plus many more. There's a great picnic are out back with a beautiful view: an ideal spot to savor the wines.
Tara Bella Winery – Santa Rosa, CA
Wendy and Kevin Morrow first discovered Tara Bella Winery as tasting room guests. Having worked in the wine industry for nearly three decades, they recognized a good thing when they found it. When the opportunity to buy the winery presented itself, they couldn't believe their good fortune. Tara Bella produces only 100 percent estate grown Cabernet Sauvignon. Each exquisite bottle is numbered and hand waxed by Dillon Morrow, Wendy and Kevin's son, a viticulture student with experience in the cellar. Make an appointment to visit and taste these exceptional wines.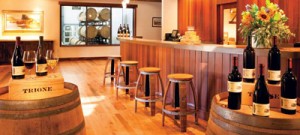 Trione Vineyards & Winery – Geyserville, CA
After farming and managing some of the region's best vineyards for more than three decades, the Trione family decided to make wine and started Trione Vineyards & Winery. A state-of-the-art winemaking facility and tasting room was built right alongside Sonoma County's historic Old Stone Building, which dates back to 1908. The building is a local icon, and it's now the site for the winery's special events. The delicious wines run the gambit from a tropical Sauvignon Blanc, to an herbal Pinot Noir, to a stunning Cabernet Sauvignon–all fantastic.
White Oak Vineyards & Winery – Healdsburg, CA
Located in the heart of Sonoma County's Alexander Valley, White Oak Vineyards & Winery has been producing stunning wines for more than 30 years. They are crafted to suit a range of tastes from graceful and elegant Sauvignon Blanc and Chardonnay, to rich and complex Syrah, Merlot, and Cabernet Sauvignon. Your visit to White Oak can last for hours, when you bring a picnic or pre-arrange a private tour. The winery's parties are legendary: including the annual Crab Fête and Harvest Dinner, coming up soon.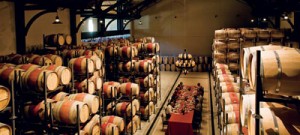 Trinchero Napa Valley – St. Helena, CA
For a great perspective on the impact a vineyard site has on the characteristics of a wine, Trinchero Napa Valley is a must-visit. The winery draws its grapes from seven distinctive vineyard sites in five designated Napa Valley appellations. Trinchero crafts incredible small lot, single vineyard wines, many of which can be sampled and compared side-by-side daily in its tasting room just north of St. Helena. Enlightening seminars are offered daily too, including a seated tasting, complete with carefully paired cheeses (reservation required).
The following article was provided by our contributing partner – Touring and Tasting Magazine.   Cheers – Ken